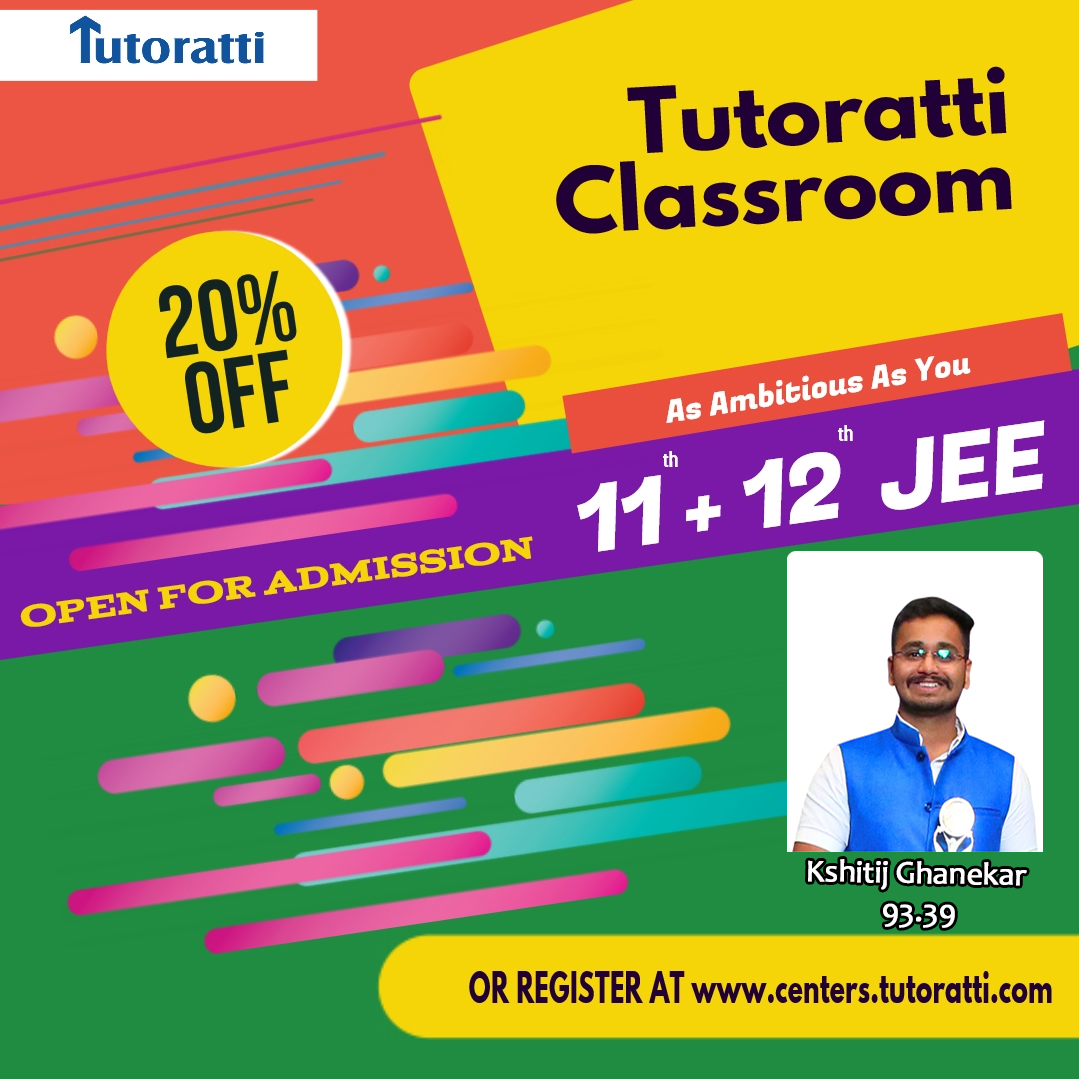 11th &12th JEE: 20% OFF
Course : JEE
Class : 11th & 12th
Now that you have set your heart on pursuing a career in engineering/architecture/B. Planning, we are here to get you into the nation's best institutes. The JEE is one of the most prestigious exams in the country, and for good reason!
With effective tools for learning, the most experienced educators and smaller class strengths, we personalise our training to meet your needs.Begin the journey towards the institute of your dreams!
Join us now to avail a special 20% off on the entire course fees!
Call: +91-8484818247 or register at https://centers.tutoratti.com/